How to Choose a Forex Signal Service?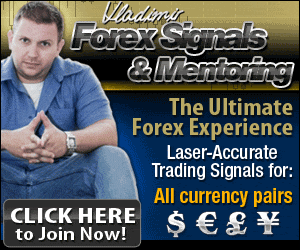 One of the most popular ways of trading is by following "signals". If you've ever heard the term "Forex Signals" but wanted to know more about its pros and cons, and whether it is suitable for you or not, this article is for you.
What is a signal service?
A Signal Service provides alerts on trading opportunities. For example, a professional trader sits at his desk, trading his account (or his company or hedge fund account). Whenever the trader enters the market, he also sends an alert to his subscribers, giving them the opportunity to enter the same trades as him. Some service also provide an automated robot, sometimes called a Trade Copier or a Trade Cloner. This robot will execute the same trade on the client's account, so clients don't need to actually go to their computer and execute the signals manually. Such service is "Vladimir's Forex Signals & Mentoring".
Why should I use a signal service?
Whether you a new or experienced trader, there are signal services out there that will contribute to your profits or set you on the right track to trading success.
For beginners: trading alone can be confusing and difficult. Like any other profession, you will not see success over night (despite what some brokers might try to lure you into believing…) So, on your first steps in this exciting but dangerous world, services such as Vladimir's Forex Signals & Mentoring, can take you hand in hand to learn the way real professionals trade. Plus, you have a chance to copy the trades of a pro into your own account, so you start trading on the right foot.
A signal service is also suitable for people who do not have the time to sit all day in front of the computer, looking for trades. Being subscribed to a signal service means there's a pro trader sitting and looking for trades on your behalf. Saves a lot of time and headaches, plus of course the results should be better, as you're having a highly experienced professional working for you.
For veteran traders: it's a real opportunity to hone your skills, and provide an additional source of profitable trades to diversify your "portfolio" of strategies. It is also an opportunity to join a community of like minded traders who communicate (through chat and live trading rooms) during the trading day, and help each other achieve better results.
What are the disadvantages and problems with signal services?
Here are the disadvantages and common issues with signal services, which require your attention and caution:
Hidden agendas: some brokers provide free signals. You've got to ask yourself why would someone offer free signals if they are serious and profitable. The answer in most cases is that they have a hidden motive – to push you to trade more. The equation is simple: the more signals they send you, the more trades you make, and the more commissions they earn. That's why their main interested is sending as many signals as possible, not as good and profitable signals as possible. These kinds of freebie signals have made a bad name for the world of signals, but luckily there are a few rare paid signals providers who do a good job.
Time constraints: many signal services require you to be near a computer most of the day, so you can immediately enter the market whenever you get a signal. However, this issue has been overcome by using what's called a "Trade Copier", which is an automated robot that receives its trading commands directly from the signals service trader.
Good signals come from good traders: Unfortunately, the Forex industry is full of scams and dishonest vendors. Calling yourself a trader and providing signals is easy, but providing signals which actually provide profits is of course a different story. The statistics are that 95% of traders lose money in Forex. This applies to signal providers as well. So, your mission is to find one of those 5% of signal providers who actually make money in Forex.
Take Vladimir Ribakov for example. He's been around the net for several years now, which means there's a lot of feedback about him in forums and review websites. The feedback is decidedly positive so he's the perfect example of a trustworthy trader to get signals from.